Implementing manufacturing execution systems (MES) or enterprise resource planning (ERP) systems that also integrate overall equipment effectiveness (OEE) monitoring can be a daunting task.
The Aquila Group, Inc. is tackling this problem directly. Using the technology powering the Industrial Internet of Things (IIoT), they have begun knocking down those barriers, providing a bridge between IT and OT resources. Their customers, from smaller manufacturers to large ones like Eaton Electrical, Kohler, Fiat, and Siemens, now have visible data for process improvement, without disrupting current manufacturing.
Long time customer, Hillphoenix Inc. recently integrated the JETCAM nesting solution on multiple Amada punch and laser work centers, along with a Salvagnini laser work center. Read all about the impressive results achieved in the case study: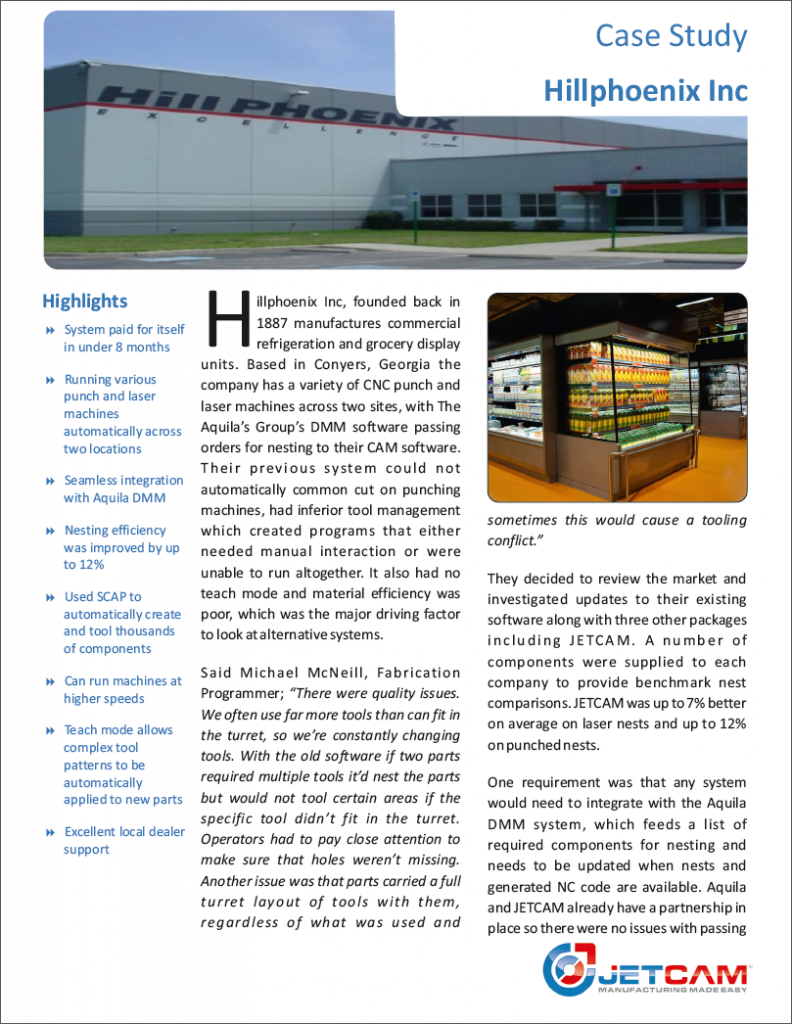 Also please visit our partner on this project, NestONE Solutions, for more information on how they can assist you achieve similar results:
Fabtech is always an enjoyable time, especially meeting up with existing clients, good friends, and potential clients. Please stop by Booth A3205 in Chicago to see how the DMM System & DMM Green Light can enable companies to implement Demand Pull, Lean Manufacturing Concepts, & "Design to Production" (D to P) strategies.